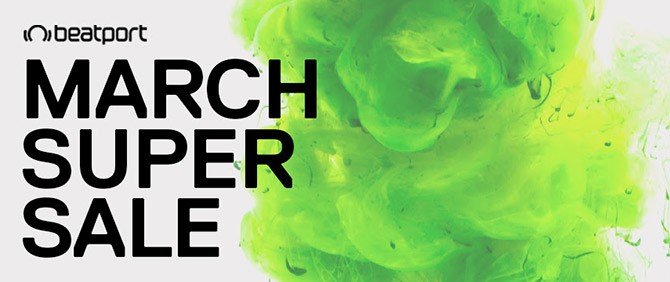 In March 2020, Beatport will be running a month long "super sale" where they experiment with lowered prices on the store for ALL music. Beatport's goal is to experiment and see if this will result in more sales over all during the month of March. Their goal is to help you earn more money overall, even though per track prices would be lower.
During this time, Beatport will not be running their usual weekly sales or coupons. Instead, all music is simply being sold at a lower price for the entire month of March.
If the experiment goes well and increases sales across the board, then Beatport may explore a permanent pricing change in the future – but we won't know any details about a permanent change until the March super sale is over. We'll keep you posted.
Here are the updated prices for March:
Here's an official note from Beatport on the March Super Sale:
To celebrate one of the busiest months for our community, and the awakening of the spring/summer DJ season, Beatport will be lowering all prices for the entire month of March.
The aim of this campaign is to attract new customers and increase revenue for all of our partners. This March promotion is replacing our traditional discount coupons. Therefore, the average monthly track price you see in your reports should remain approximately the same. Depending on the overall impact, we may choose to adjust our standard prices.