Plazma Records Showcase in the Swiss Alps, this winter in the last city of the train line hosting minimal and techno events. The ALL NIGHT LONG four-month-long series is powered by Valais Social and supported by Wolfgang Store. Our events are for the visitors, always a priority to create unforgettable atmosphere and emotion, memory for everyone involved. This unique approach to the event with four girls on the decks, once a month from January to April.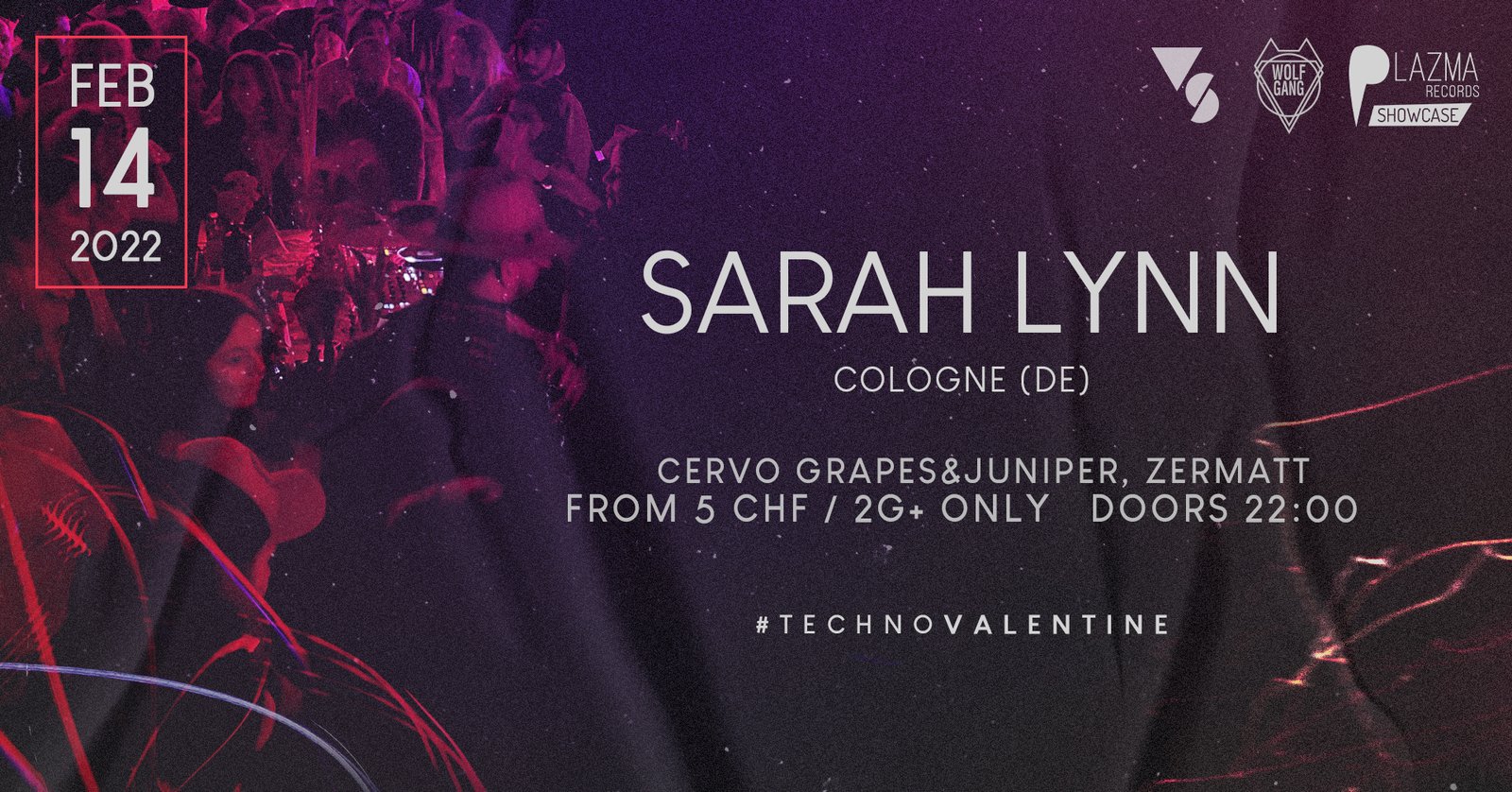 Get ready to forget all of your new year's resolutions as stars align for Plazma to pull off their second episode for the event series. Make your way to Cervo as Cologne's Sarah Lynn is a special guest for this all-night long exclusive Valentine's Day showcase.
Sarah is bringing down the house with her new banging set – spiritual and sensual, yet slightly aggressive basslines and minimal powerful rhythms.  Get ready to be striked right to the roots and lift the energy bars until the heart. Perfect for those who love and hate Valentine's day. But hey – nobody knows what might happen on the dancefloor. Dimmed lights, red lips – be smart. Do not miss it. The event takes place at the Cervo Mountain Resort, Grapes&Juniper room till 03:30 AM will leave you speechless and craving for more. Tickets on Resident Advisor.
IMPORTANT INFORMATION about the event:
– Limited Capacity. Private event.
– 2G+ COVID Certificate required.
– Tickets from 5 CHF, later from 10 CHF.
BLESS THIS MESS x VALAIS SOCIAL
This partnership created limited edition black-on-black clothing, especially for the event series. Wolfgang Store brand is known for its simple, timeless, high-quality, and sustainable clothing. Not conforming to any trends, yet cool. With a youthful appearance, but meant to be worn by all ages. Utterly minimalistic and yet, full of emotions and the good feeling that we, through our pleasant materials and well-fitting cuts, deliver to the wearer. Feel good, look good.