PLAZMA RECORDS SHOWCASE x UNDRGRND
After three years of over 250 podcast shows air-ed, over 50 albums released – now we're having our 1st event Plazma Records Showcase.
We invited two Cologne's night life guides Florian Frings and Elmar Strathe to represent our event series, alongside label heads Ektoplazma and Gorddino, who will set the mood and groove in place for the night. It's a must-to-attend techno event! Get yourself ready for December 15th in Amsterdam at UNDRGRND club by listening some music by delegates of the night.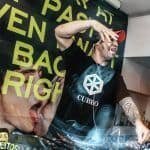 We are also joined by UNDRGRND project deejays. They have invited TomTom as their special guest from sunny South East of the Emerald Isle. Tom started club Shockabuku with a collective of Irish Deejays and quickly made a name for himself. He played alongside international artists like Chris Liebing, Nina Kraviz, Adam Bayer and many more. 15th of December is a great chance to hear Tom at it's best in the heart of Amsterdam. So far so good, we'll get best selected music from main brains Alex Sharp and residents Byster and SHDOW!
Doors will be open at 23:00, tickets on the door from 10 Euros. But you can grab early bird tickets on Resident Advisor now. Stay  up to date on Facebook too.
Come and get familiar.
Florian Frings [Minus, 5D Records] recently delivered an album on Matador's music label Rukus under the name of 'Hour' having four brilliant tracks inside. Moreover, week ago we hosted Florian's guest mix on the show where he played incredible groove techno, so that's one source to get familiar. Also there is a remix he did for AGLR duo producers that was released almost a year ago, find it here. It received a great feedback from major acts. Listen to the remix he did back in February and his fresh exclusive mix from week 245: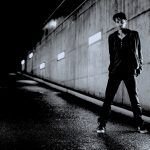 Elmar Strathe [Minus, 5D Records] been interacting with us just lately, had a guest mix on podcast series which led over 5000 listens within a week. After that, he did a remix of Damien Fisher track, who's album is coming out December 4th with remix tracks of Elmar and Ian Cris. There's previews out there, have a listen what's coming, what to expect. Besides that Elmar just did a rocking remix for Justin James, I'm sure we'll be able to dance it out. Have a listen of high pressure remix he did and the mix that got ranked 36th in the Minimal chart of  Mixcloud.