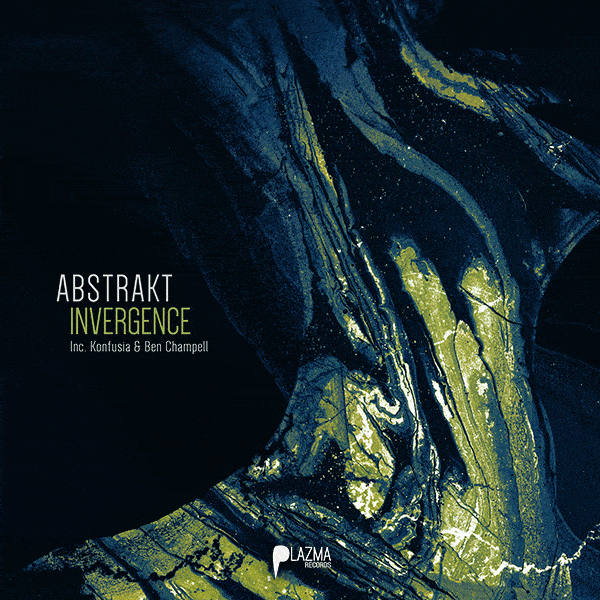 RELEASE DATE /

November, 22 2019

CATALOG /

PLZM069

LABEL /

Plazma Records

FORMAT /

Digital
Beatport
Spotify
Amazon
Traxsource
Soundcloud
Release tracklist
Few words
Abstrakt broke into the scene back in 2016 with his debut EP on Egothermia called Blue & Grey. Since then he found the sound he carries now and so far released crushing music on Smashead, Ballroom, Sector Black and many other record companies. Besides his original music Abstrakt released few remixes with Christian Hornbostel, Monococ and Tim Taste back in January this year. Abstrakt appears on the label with two dark techno supporters Ben Champell and Konfusia from Germany. This combines four tracks fulfilled with fast pace and sharp kick, mysterious and scary vocals drilling to the voids of the underground. High tempo and deep paranoic feeling will deliver you a clear vision of Abstrakt's music.
While tuning in his guest mix for us and reading through what we asked, you will understand Adam's vision of driving techno and minimal music. The sound of him is very close for us and it's an only pleasure to meet and highlight talent within the label.
Interview with Abstrakt
What did you want to be when you were a child?
I always wanted to be a pilot when I was younger, either a fighter pilot or an airline pilot. I actually applied for the RAF as soon as I left school to pursue that dream but because I'm asthmatic they rejected my application.
When and where were you when you discovered what you wanted to do / what you do now in terms of music?
I think it's more something that I've grown into over the years, I actually purchased my first set of decks whilst I was still at school and got into DJing and electronic music then. I experimented with all sorts of different genres but it was when I was introduced to techno that I thought this is what I love and this is want to stick with.
What's the worst job you've ever had?
I haven't actually had many jobs! I think the worst one would have to be when I was a teenager, I got a job working in a warehouse on an industrial estate near my mums' house. I had to spend 10 hours a day pushing a cart around picking clothes out of boxes to be sent to different H&M stores around the country, it was mind-numbing, safe to say I didn't stay there for long!
Tell us where you come from and what type of electronic/underground music scene your city has?
I've moved out of the city now but I lived in Manchester for 6 years. The scene there is second to none, there are the obvious big events like the warehouse project but it's the smaller venues and nights that really bring the city to life.
Aside from music, what do you like to do in your free time?
All the usual stuff really, I like to spend a bit of time in the gym, go to the football, get down the pub with friends. I quite enjoy a spot of gardening, although maybe not so much this time of year!
What does success mean to you?
For me, to be doing something that I love and for my music to be reaching people and people enjoying it is a success. Obviously the long term goal is to be able to make a living out of doing what I love but there's a lot of hard work to be put in yet.
What is the biggest challenge/sacrifice you have made or have to make in doing what you do?
I'd say the biggest challenge has been that I've always been quite hands-on but never academic, so I've never received any sort of professional training or guidance in music it's all self-taught. I had a friend who could use Ableton so when I decided that I wanted to start producing I asked him to show me the basics and then the rest I picked up along the way, I'm pretty sure I still have a lot to learn yet too.
Your professional or personal motto? / Quote or saying that inspires and motivates?
I'm going to go with a quote from Highlander, 'It's better to burn out than fade away' Be different, get noticed, don't just disappear into the crowd.
What would you like to achieve during this year, what is ahead 2020?
I have one more release lined up for this year then that's it then until next year. I have a few projects that I'm currently working on for 2020 including a collaboration EP with Melissa Nikita.
We really enjoyed your recent podcast on Plazma Records, can you tell us what was your inspiration and where which equipment was chosen to record it and how you worked out the selection of music?
I recorded the podcast in my studio at home, my setup is the same trusty setup that I've had for years, I have 2 Pioneer CDJ 400's which I hook up to my computer and Traktor. I like every form of techno from the 122 bpm minimal to the145 bpm hard stuff so I like to take the listeners on a journey through the spectrum of what I've been listening to and enjoying around that time.
You are about to release four-track EP on Plazma Records. What can you tell us about the inspiration and production behind both tunes, up and downsides? What do you think about remixes?
When I'm working on a track I like to put myself on a dancefloor in my head and think what would I like to hear, I find they really help me as I think when you're dancing to music in a club you need the repetitiveness and the constants in a track but you also need some unpredictably. That was the idea behind 'Invergence' with the building melodic and the vocal coming in for a couple of bars and going again. With 'Inflation' it was a similar idea but I wanted that track to have a bit more punch to it. I love both of the remixes, Ben and Konfusia have done a great job, I like how they've kept the vibe of the originals but also put their own stamp on it.
What was the funniest / most bizarre request you have ever had while playing?
Someone asked me for Guns'n'Roses once, in the middle of a techno set.
What do you think makes a great DJ?
Being able to connect with the crowd and then being able to keep that connection, I used to plan my sets from start to finish but stopped doing so as you never know which direction the evening will go in.
For the last one, name three artists that currently inspire you!
First two are Richie Hawtin and your most recent guest Fabio Florido. I love how they craft their sets, taking other people's music and manipulating it into what they want it to be. Thirdly is Dave Clarke, his technical ability on the decks is amazing and so unpredictable, you never know where he's going to go next.