Release tracklist
Few words
This memorable debut by Sofie Sapuna starts with thunderstorm. Four track 'Jungle of 303' EP is coming out 25 October 2019 on Spotify, Beatport and more. She has also invited KLINES and Drumsauw to show techno from other's perspective, but still original theme. All songs together come with fast pace, rolling and high maintenance acid techno elements, expressive build ups and aggressive attitude. Cover reflects the feeling, but hear it yourself. In the meantime we will cover all of our friend's backgrounds here.
Sofie's journey with us does not stop here. She has already had numerous podcast series that gained great feedback in person for us. Sofie Sapuna has also joined Plazma Group A&R. First touch and introduction with us in London, straight after official release date of her EP. This is going to be very special for her and for all of us. Sofie is closing the night at intimate 300 people capacity venue after the headliner Fabio Florido's live 3 hour performance. Lots of experiences, music and people to hear and meet on Plazma Records showcase 1st of November. Details and tickets here. And just after the release, before the gig it is her now resident mix on Digitally Imported 5 PM GMT. Tune in for final bits!
Interview with Sofie Sapuna
What did you want to be when you were a child?
The funny thing is when I was a kid I already had a connection with music. I always wanted to be in a Rock band. Was writing my own lyrics and annoying my grandma because I was playing every day after school very loud electric guitar in her basement. I think it sounded awful – lol.
When and where were you when you discovered what you wanted to do, what you do now in terms of music?
There were several triggers. Everything started when I was discovering my interested in electronic music in general. When I got my first computer as a teen, I was like a little nerd, I started to cut sounds together and record stuff. It was so much fun and at the time I thought it would be a good song. At the age of 16, I moved from home and got in touch with the
electronic club scene very early. I will never forget the moment when a good friend took me on a rave for the first time. I dived into the world of techno and I was most of the time in the DJ booth because I was so fascinated by it. I think that was the moment I knew, shit that's gonna be my thing. On the way back home, my first thought was, how can I raise so much money to buy the equipment? And what do I need then? By this moment everything changed.
What's the worst job you've ever had?
When I was going to school, I worked at the same time in my dad's restaurant. One time I needed to help in the kitchen, the thing was I wasn't really like the person who I worked with, so it was very stressful down there. I was never doing it again. But maybe I got cooking skills there.
Tell us where you come from and what type of electronic/underground music scene your city has?
I come from a small town in the south of Germany. They had a small electronic scene, but when I started to going out I realised that I need to drive to
the next big city Stuttgart. They have a lot of bigger clubs than in my hometown which some were only for techno, which I really liked. But I wanted more, I always knew that I want to move to a city where are the secret and underground raves that I was addicted to. First thought was Berlin, but in the end I decided on Cologne, which stole my heart immediately. The city gave me so much energy. It was magic. The scene here is very different than in the south. People are more open and friendly and the Clubs are open longer. Cologne has a vibrant electro scene and technoculture.
Aside from music, what do you like to do in your free time?
I love to cook and try new things out, then inviting friends to taste my food. I'm also addicted to nature, so I spend a lot of time near lakes deep in the forest. Discovering new secret wonderful places is one of my favourite things.
What does success mean to you?
Being an Artist is not always easy. Sometimes you have to deal with self-doubt and you need a long endurance. Its a hard long way to success but for me personally its the opportunity to work what I really love and that I can live from it. Also to have the right people around which is really important for me.
What is the biggest challenge/sacrifice you have made or have to make in doing what you do?
In my career, I already had negative experiences with people who did not mean it honestly. You really have to be careful who you trust in this industry. The biggest challenge was not to be pulled down and get up again and continue.
Your professional or personal motto? Quote or saying that inspires and motivates?
Always believe in yourself. Then you can do everything!
What would you like to achieve during this year, what is ahead 2020?
Wow, I cannot believe the year is almost over. Had such a great time on the festivals and now I'm looking forward to closing the year with some dirty small club gigs. Next year will be dope, I'm sure! I have also spent this year a lot of time in the studio to bring out some new fresh tracks in 2020. Can't wait!
We really enjoyed your recent podcast on Plazma Records, can you tell us what was your inspiration and where which equipment was chosen to record it and how you worked out the selection of music?
Aww, thank you! To be honest I was just playing some tracks that I really like at the moment and that sound great around my new EP Jungle of 303. What I also played in the mix. The mix was recorded with the mixer Pioneer DJM 900 NXS2 and 2x CDJ 2000 NXS2.
You are about to release four-track EP on Plazma Records. What can you tell us about the inspiration and production behind both tunes, up and downsides? What do you think about remixes?
First of all, I am very happy to release this special EP on Plazma Records. You choose me to show something more techno on the label. That honours me a lot! The inspiration for the track 'Jungle of 303' arise when I was on a lake in a deep forest. I had some ideas and was going directly to the studio where the track was born. The beginning of the track 'Energy' was created on tour when I had a strong crowd which are giving so much of this energy. When I played it felt like electricity flowed through my body. After coming home in the studio I tried some new stuff to bring the energy what I felt into the track. For the remixes, I have chosen two great artists from the UK. I'm more than happy with it! Klines remix of 'Jungle of 303' has a dope groove with some nice slapping elements. Drumsauw made a remix of 'Energy' what I already played on some events where people were going crazy about it. It is one of my favourite tracks!
In terms of gigs, what is planned in the coming months, where and which gig of yours was latest? Which is your highlight?
The highlight what is coming soon this year is definitely the show in London for Plazma Records in two weeks on the 1st of November. I'm really looking forward to meeting the team and play some new tracks of my production. Also in the next months are some great shows in Germany confirmed.
How do you usually prepare before a gig? How much space do you leave for improvisation in your sets?
I have sorted my tracks in folders after the name of the month I listen to it. Then I can find them easily when I'm playing. For each show, I try to find some unique tracks so that every set is different. I love to improvise during my sets. Sometimes I know the track which I want to open my set with, or which tracks I will definitely play, but the rest creates at the moment itself.
What was the funniest / most bizarre request you've ever had while playing?
A few years ago I was playing in a very small venue in a small town, while a guy came to the DJ booth and ask me to play '50 cent – Window Shopper'. I was looking at him and ask him what!? He was very drunk and repeat the sentence and I started to laugh. Never forget it.
What do you think makes a great DJ?
I think every artist should find his own character in music. Give the best they can to create some special moments for everyone. The most important thing for me is to love what you do. The connection between the DJ and the crowd is something magical. What you can't explain happening and if it's there most of the time during the set, I think that is a great DJ for me.
What do you do before and after your set?
It is not always the same because it depends on the situation. Mostly before my shows, I love to relax to be focused hundred per cent on stage. After that, I'm staying at the event to meet up some people or looking for some food. When there is no time I'm going to leave the event directly after my set.
For the last one, name three artists that currently inspire you?
999999999 live, Clair, Peggy Gou
Drumsauw has made a prolific rise in a short amount of time in the techno world. Only forming in late 2017, the English producer is also known as Joseph Sutherland, donned his very driving studio mindset and high-quality production finesse and produced many an original track. It didn't take long before some international recognition followed, with massive support from some global major league techno artists. We have seen him around, but Sofie specifically pointed out him for the remix position, now you can hear the outcome of this simple request. There is more coming from Drumsauw and Plazma Records in 2020, must be his own EP. Joseph's podcast also airs with us on 11th of November with Digitally Imported radio 5 PM GMT, tune in for greater detail that we will have by then.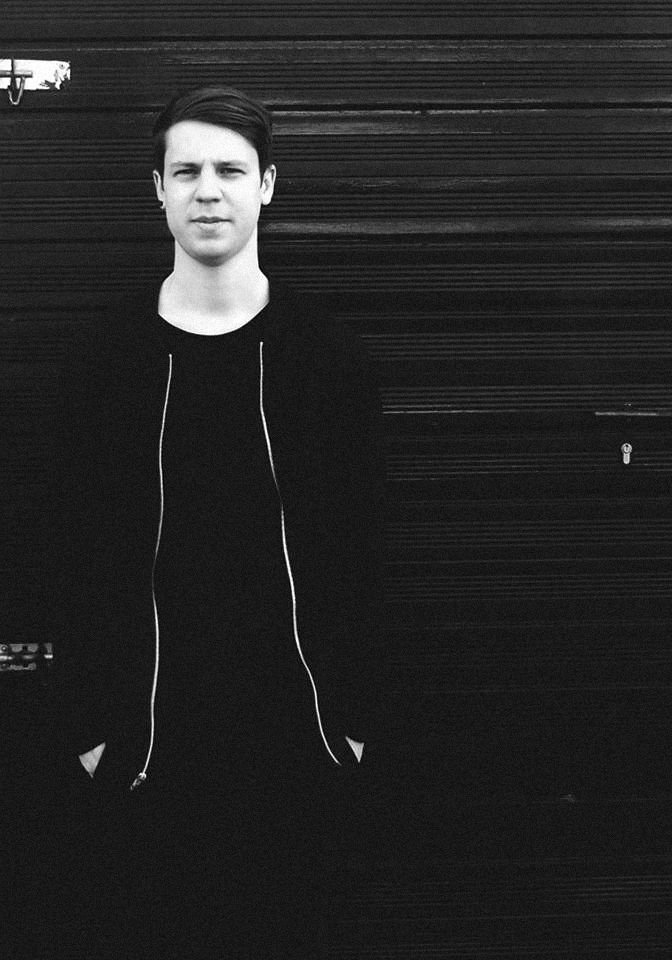 The unique sound of KLINES has its origins in his early lessons and sessions on a drum kit age 11. He has carried many elements of this into his music, especially in his producing when he moved to a London university to study graphic design. As well as DJing on his university radio station and at freshers and other events, he has worked his way up to producing and DJing techno. Taking influences from all genres of music including heavy rock and alternative, his music taste has morphed and is now focused on the darker side of techno. I know him in person and I can assure you my request for him to produce music for Plazma was quite unexpected, but he simply smashed it. KLINES podcast is on-air with us Monday after our gig the 4th of November from 5 PM GMT, same time, same place. Tune in to catch up on more music!
Plazmatic: Fabio Florido [Minus]
November 1, 2019 @
London, UK