Couldn't miss him to be question here. Neither for the music, neither for the label. Alex Tsak this year had debut on the label, followed with a remix for Debora Grzesszczuk's 'Slowly'  original version, also a guest mix at the time on the podcast series. So let us see what he has to say about these experiences.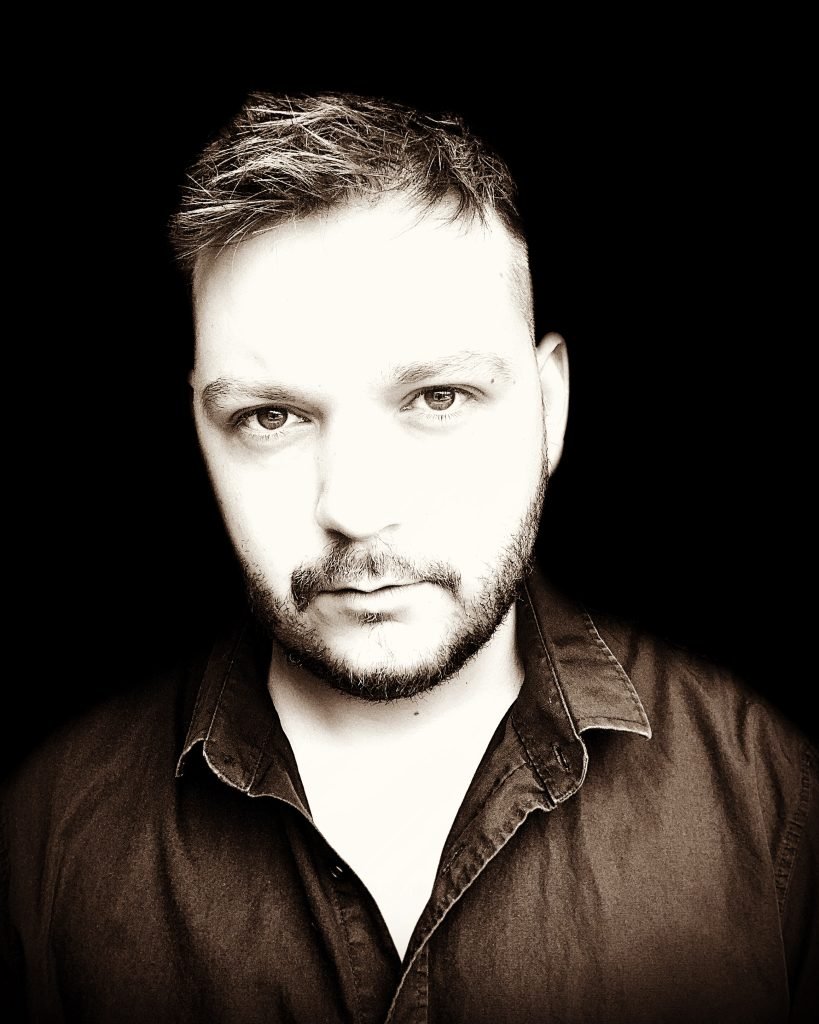 Can you name a movement or people who pushed you to where you are now?
The only person that pushed me so far was myself. People that helped me to begin my journey were Alexandros my cousin, Konstantinos my best friend, and Nikos. They have heard million hours of my failure mixes in the beginning.
Try to imagine, what you would be doing if music was never been introduced to you?
I can't imagine that, but if music didn't exist then cooking is the second thing I love doing.
What did you want to be when you were a child?
I have never been able to answer that question… am I the only one?
Tell us about your city, what kind of music scene does it have?
The city that I live in at the moment in Helsinki. I would say it has pretty much everything, considering the techno scene – I would say it's more about tech houses or deep tech.
What is your favourite time of the year, and how does it influence your creativity?
It's winter for sure, during the winter the darkness my inspiration kicks in. I haven't figured out why but is something that I noticed.
What does your typical week usually look like?
A typical week includes hours spent on my normal job and every other hour that I have free I try to focus on music.
What does music mean to you and how it evolved since the beginning?
Music has always been my traveling portal, in the beginning, was just listening and it evolved into mixing and lately into producing.
Can you tell us about your debut as a DJ, where did it happen and how did it go?
My first gig was at a private party for my friends. It happened in Thessaloniki, Greece and I will probably never forget it. It was the moment I realized that I have to follow my instinct and just go for it. It couldn't go better!
What is the biggest challenge or sacrifice you have made or have to make in doing what you do?
My biggest sacrifice is denying going out to parties or having fun. But instead staying in my home studio to focus those few free hours on music.
There are bad days for everyone; how do you keep yourself motivated creatively?
Motivation fades but discipline stays. I just force myself on those days to sit and produce. Some of these days are failures but also some of these days are unexpectedly rewarding.
How do you usually prepare before a gig, how much space do you leave for improvisation in your sets?
I usually prepare my loops on Ableton and Digitakt drum machine then I prepare my intro and the first three tracks. The rest are improvisation.
What is your standard or most preferred technical setup for the performance?
Allen&Heath Xone 96, Elektron Digitakt, Ableton, Traktor, and two Traktor controllers.
What is one track that never gets old for you no matter how many times you heard it?
For the last one on this note, name three new artists you recently discovered!
Marron, Zipacyuhualle, Debora Grzeszczuk.

Of course – looking back at the pandemic period, do you have any special moments, personally or professionally, that made an impact on you?
For many people, the pandemic was a horrible event. For me were the best two years. I had the time to focus on my inner self and become who I'm today. These two years had a huge impact also in my music carrier as I had time to study, focus, produce and sharpen my skills in mixing.
The world pandemic. What do you think, how this have changed the music scene until this day? What is going to happen in the next years?
I believe that the pandemic marked the way for upcoming producers, and artists to come to the surface. Get awarded for their passion. A child of the pandemic is Aslice from DVS1. A software solution for DJs to share a part of their earnings with producers. I strongly believe that this will be the direction in the upcoming years in the music industry. We will witness a rise in creators as motivational tools will bloom.
Alex, so this is your debut release on Plazma Records. Would you like to share your inspiration behind the new release, what is the music you bring with you?
The dark winter of Finland, the cold, and the snow in combination with the world pandemic and isolation, gave me the time and inspiration to produce " The Way" EP. My first professional debut release on one of the labels that I truly admired for years was the best feeling. I have been always into minimal techno music so I couldn't produce anything else than that. I bring minimal sounds, dark elements, heavy and rumbling basslines, and that's The Way.