As we carry on with our interview series, we present you with another enthralling piece – a conversation with David Hererra, also known as Dark Saw. He is one of our newly introduced artists and a burgeoning DJ and music producer hailing from Ecuador. 
With his distinct sound design and humble persona, David has taken the Minimal Techno music scene by storm. His production style can be described as driving, hypnotizing and meticulously thought out, crafted with elements that captivate and propel the listener into a mesmerizing journey. Nonetheless, he's been exploring different production techniques and experimenting with various pieces of hardware to shape his individual sound and further differentiate his style from others. Dark Saw is making a name for himself in the music industry, and we are thrilled to have such a skilled and aspiring artist in the Plazma family.
We have recently dropped his highly anticipated debut album, titled "Gogo", which has already stirred up a buzz in the music scene. Get ready for an enlightening insight into his creative processes behind the album production, musical journey, and plans for the future!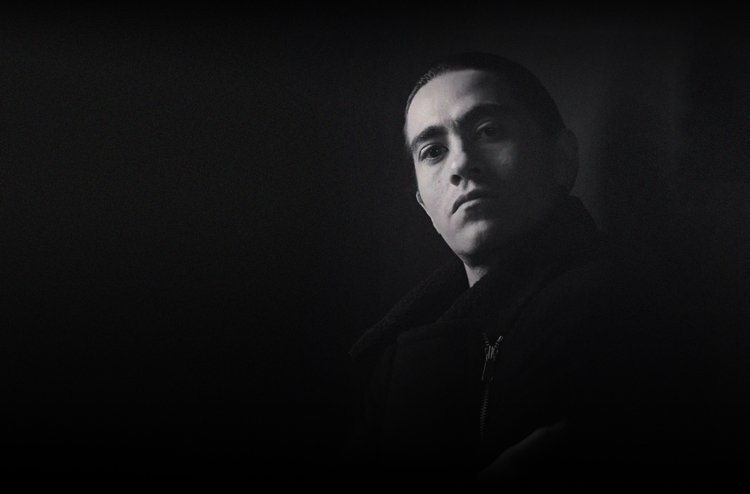 To begin with, what is your full name, age, and where are you from?

Hi, my Plazma friends. My name is David Herrera. I'm 31 years old and from Cuenca, Ecuador.
Where are you now, mentally or physically, and what is outside the window?

At the moment, I'm in my studio, mentally and physically focused on improving my sound and launching my record label. There are trees and nature outside my window.
How did you find music production in your life?
It all started in 2007 when I heard Troy Pierce play. I fell in love with the sound and style of the Minus, and it evoked curiosity in me to learn how to make those sounds. Thus, I studied music production, and this is why I moved to live in Buenos Aires in 2009.
Can you name a movement or people who pushed you to where you are now?
In my career, I've had help from Eme Kulhnek, David Seres (Peku), and the guys from Symbiostic. They were the ones who believed in my music at the beginning. I also want to thank Plazma Records, who gave me the opportunity to appear on your radio show and release my music. I am also grateful for the recognition I received from Dhrk Switzerland radio.
What is the meaning of (or how did you come up with) Dark Saw?
It derives from the type of wave in synthesizers, called Saw Wave. In the studio, I often use this type of wave for my leads, which characterizes me. Add my music's darkness to it, and you get the alias Dark Saw.
What did you want to be as a child?
I've always wanted to be a soccer player. Therefore, I enjoy playing soccer and watching it on TV in my spare time.
How would you describe your production and DJing styles?
Dark with many sci-fi cinematic sounds, snares and well-marked leads describe my sound. In my DJ sets and productions, I always try to maintain a hypnotic and dark atmosphere inspired by themes from various producer friends. These include Rosper, Peku, Eme Kulnhek, Sander Jammes, Justin James, Bluntac, Gaiser, etc.
Try to imagine. If you had never discovered music, what would you be doing today?
I would probably play soccer. I would also like to pursue a career in sports journalism.
Aside from music, what do you like to do in your free time?

I enjoy heading to the gym, watching football games, and spending time with my family. I also listen to some sets that inspire me when making music.
Tell us about your city. What kind of music scene does it have?
In my city and country, people like Tech-House and Minimal. I am the only Ecuadorian artist who makes Minimal Techno. Despite all that, I have played at some local parties and been very well-received. I hope that my city can continue to grow in this direction and that one day, we can form a Minimal Techno community here.
What is your favorite time of the year, and how does it influence your creativity?

I think I feel the happiest in winter since I love cold days and hate the heat. Here, in my country, we have a similar climate all year round because Ecuador is in the middle of the world.
What does your typical week usually look like?
I get up at 7:30 AM, go to the gym until 10 AM, have breakfast and go to the studio to make music until 2 PM. In the afternoon, I spend some time with my family. At night I watch football or a series.
What does music mean to you, and how has it evolved since the beginning?
I believe music is an indispensable part of people's lives. Without music, nothing would be as it is. It is a way for me to express my emotions. Music has enabled me to meet people from all over the world and reach countries I never thought possible.
Can you tell us about your DJ debut? Where did it happen and how did it unfold?
As a DJ, I debuted under my real name in Ecuador's Guayaquil. With my alias Dark Saw, I debuted in 2021 at a municipal festival in April Artes Mil. This was something special in the context of everything that happened during the pandemic.
What is the biggest challenge or sacrifice you have made or have to make in doing what you do?
In Latin America, it is difficult to live off music, and the situation is even worse in Ecuador. When I tell someone about my music style here, they don't know it. Devoting myself to Minimal Techno has been a sacrifice because there are not many opportunities to play in this genre. Nonetheless, it's what I love, and I would never change that to my satisfaction. If I wanted more event dates, I could do Tech-House or Raw Minimal, but I don't like it, and it doesn't fill me up.
There are difficult days for everyone. How do you keep motivated creatively?
I listen to many music sets to be inspired. I also go out to the park with my daughter to clear my mind, and the gym helps me stay calm when I have challenging days.
How do you prepare before a gig? How much space do you leave for improvisation in your sets?
I never prepare for a DJ set. In order to mix music, I select about 300 tracks according to harmony or notes. I also analyze the track: the time, dance floor etc., when choosing which music track to play. So in general my sets are driven by harmony.
What is your standard or most preferred technical setup for the performance?
My favorite setup is a Mac Book Pro with Traktor and Ableton on Rewire Plus 2, Allen & Heat K2 controllers and a Model One mixer. I usually use four channels plus my leads, snares, arp and melodies – I get all this from Ableton.
What is one track that never gets old for you no matter how many times you heard it?
In the genre of Minimal Techno, it's Spastik by Richie Hawtin.
Name three new artists you recently discovered!
Linear System, Mal Hombre, Rene Wise, Dará Sshrafi, Kernel Panic.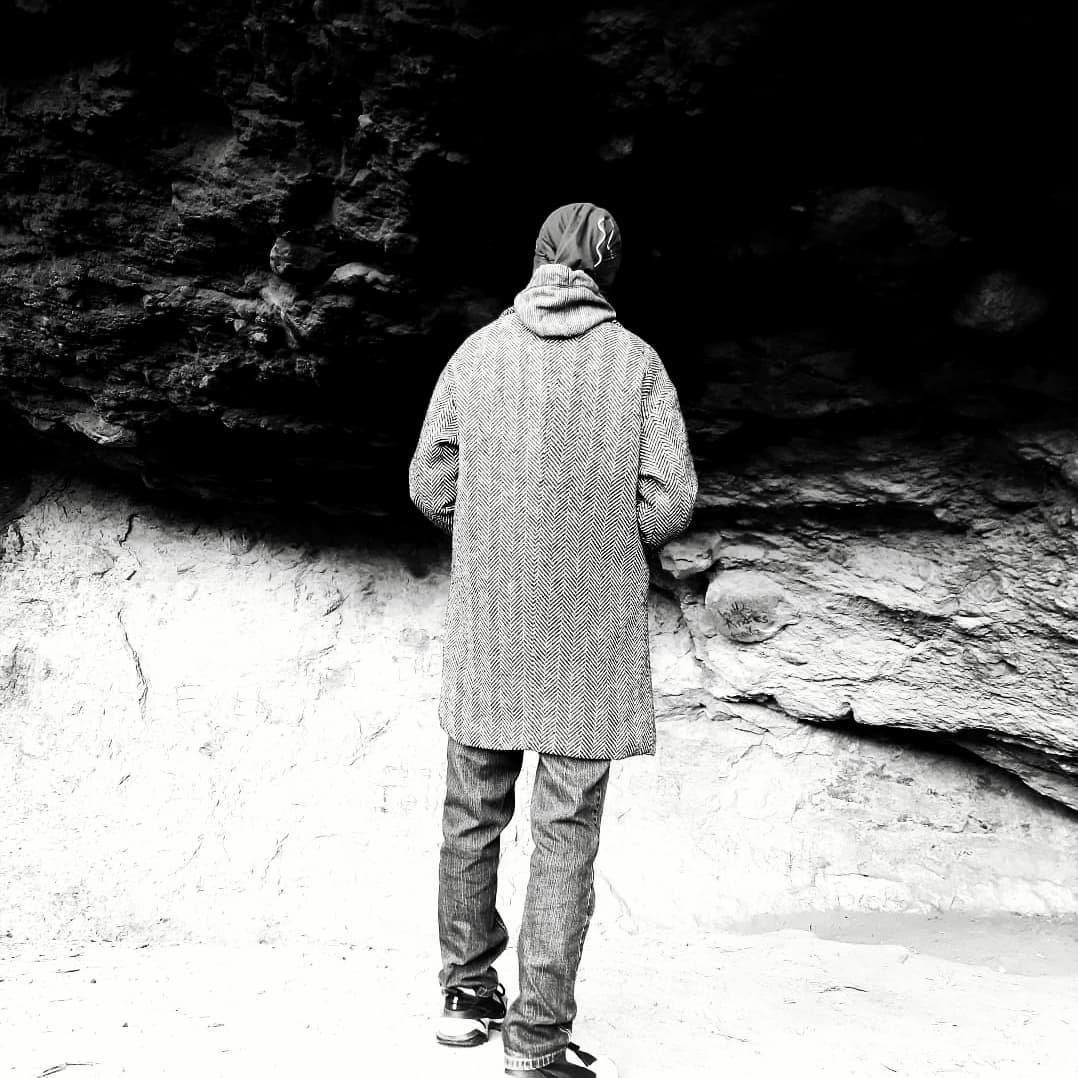 Looking back at the pandemic period, do you have any special moments, personally or professionally, that have impacted you?
My Dark Saw project was born during the pandemic after I took a master's class with Eme Kulhnek from Argentina. Personally, my grandfather's death was a tough time for me.
The world pandemic. In your mind, how did it influence the music scene up until this day? What will happen in the coming years?
As it changes, I hope talent is valued rather than social networks, followers, etc. Music and art should be appreciated for its creativity and not be judged by numbers.
Hopefully, DJs won't be replaced by machines or AI within the next few years, hahaha!
David, so this is your your first release on Plazma Records. Would you like to share your inspiration behind the new release, how long did it take you to produce it?
The EP took me approximately three weeks to create, and an additional week was spent on the creative process and mixing. Throughout the production, I ventured into new territory by experimenting with bass, hypnotic melodies, and heavier kicks than I typically utilize. Additionally, I worked with higher beats per minute (BPM) and incorporated several sci-fi sounds.