Pretty much the festival boom started once Woodstock in 1969 and Glastonbury in 1970 made their appearance. Since those early days music festivals have had a bad reputation for their damage to the enviroment. But, thankfully, today festival organisers all over the globe are focusing their energy on how to keep events still surrounded by nature, but environmentally responsible, festival attendees are also thinking about their own imprint. Together we can change anything. Below is a list hand-picked by us for you to join the green movement, as well as the byebyeplastic.life movement which has been joined my major promoters, DJs and clubs all around the world.
The mecca of progressive ideologies at festivals, Burning Man has strictly abided by ten principles since 1986, one of them being 'leave no trace'. "Our community respects the environment. We are committed to leaving no physical trace of our activities wherever we gather. We clean up after ourselves and endeavor, whenever possible, to leave such places in a better state than when we found them." – Larry Harvey writes. A former group of attendees started the nonprofit organisation Black Rock Solar by installing a 30kW solar array at the festival, which has since been donated to the nearby town, providing high-quality clean energy and generating funds for community clean projects.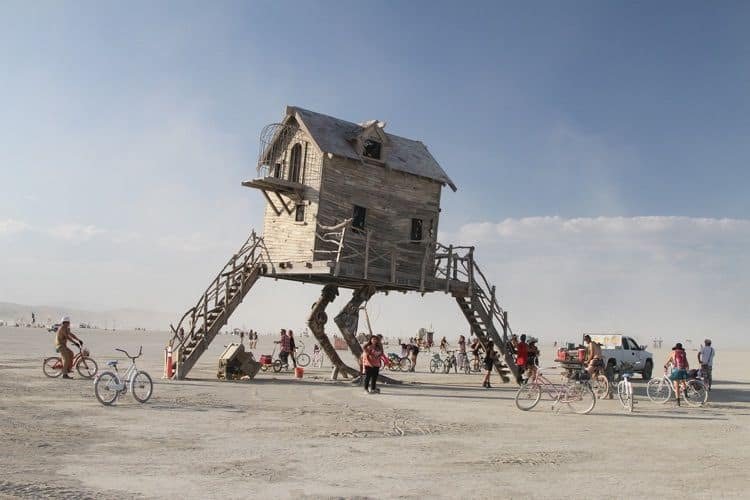 Through art grants, mentorship, and art management programs, Burning Man Arts supports the creation of impactful, interactive artwork around the world and in Black Rock City, home to the seminal Burning Man event. The mission of Burning Man Arts is to change the paradigm of art from a commodified object to an interactive, participatory, shared experience of creative expression.
When & Where: 30 August – 7 September 2020; Black Rock City, United States
Line-Up: TBA closer to the event date
The mother of all conservationists music festivals, Glastonbury Festival has seen millions of festival-goers trample through Worthy Farm throughout its 49-year history and strives to highlight both recent and relevant environmental issues each year. Now partnering with Oxfam, Greenpeace, and WaterAid, the Eavis' family's list of green policies is extensive; requiring both a fallow year after five consecutive festivals as well as thousands of volunteers to ensure that the festival site continues to thrive as a working farm after the fun has come to an end, Glastonbury Festival is definitively and unquestionably green.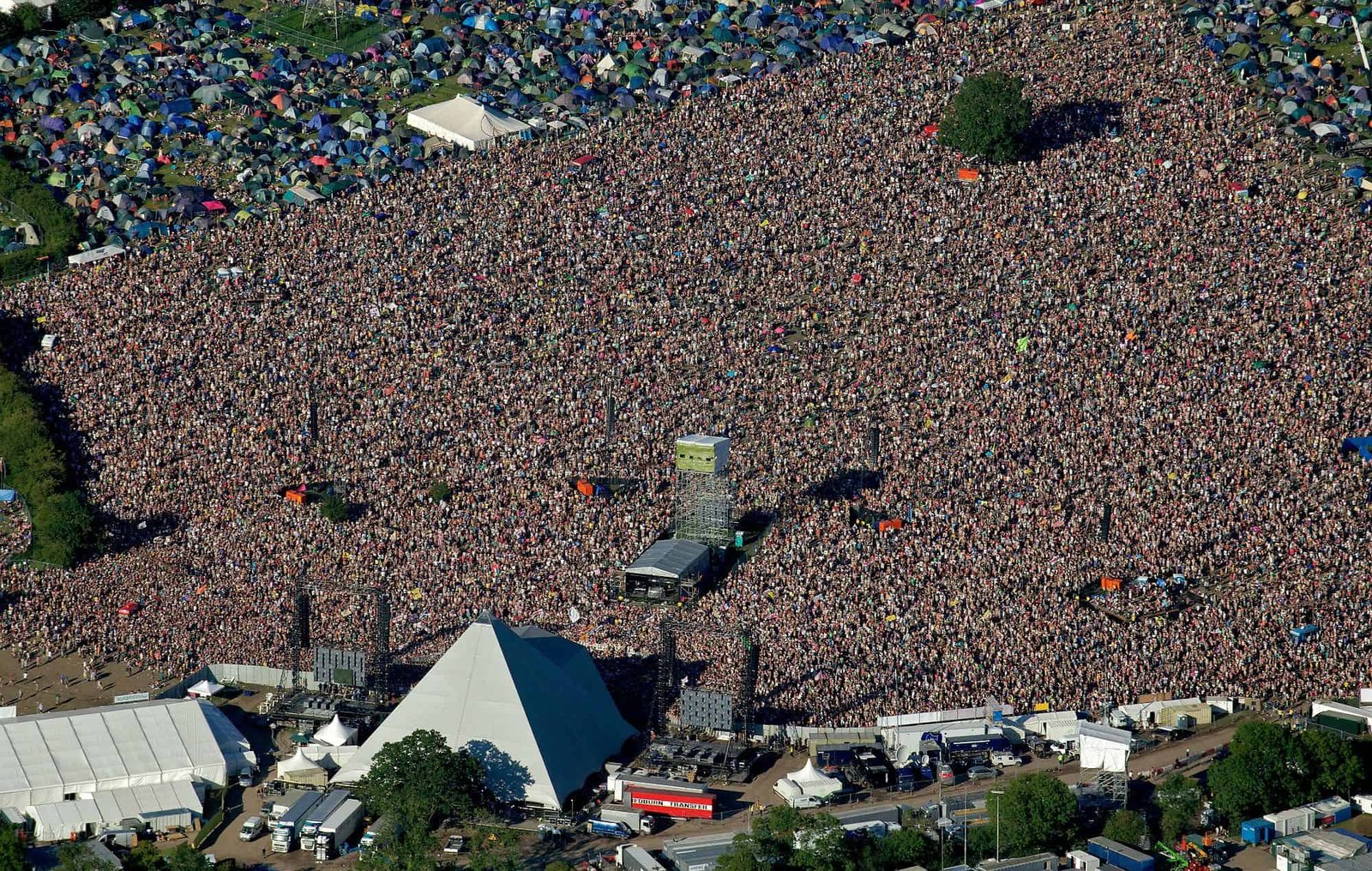 For a few days in June, the farmland which plays host to Glastonbury Festival is transformed into a fully-functioning, makeshift city. The scale of the Festival is so vast that it is easy to forget that, for the rest of the year, these pastures, streams and woodlands are home to roaming herds of cows and thriving local wildlife. In addition to cutting down on plastics, they also champion sustainability in myriad ways: encouraging punters to travel there by public transport (which an impressive 40% of festival-goers did this year), engaging their traders with a sustainability survey (which ideally incentivises them to be more eco-friendly) and even running a 'Pee-Power Project' on-site which creates electricity from urine. Please take a moment to read through their energy, waste and ecological policies and learn how they work towards a more sustainable future, and the vital role you can play in helping them to achieve that.
When & where: 24-28 June 2020; Pilton, United Kingdom
Line-Up (2020): Diana Ross + more TBA
The very foundations of this festival rest on the earth and its atmosphere. Since it began, the event organisers have introduced innovative ideas to help those involved do their part for the planet. As well as ample recycling bins and widely available, free tap water for refilling bottles, the folks at Terraforma have also implemented 100% biodegradable cups and dinnerware, portable ashtrays, and a water waste awareness campaign. Staff use only electric vehicles, campsites are powered with 100% solar energy, and there is a zero-waste construction policy in which all cut offs and waste materials from stage construction become tables, benches, sinks and showers.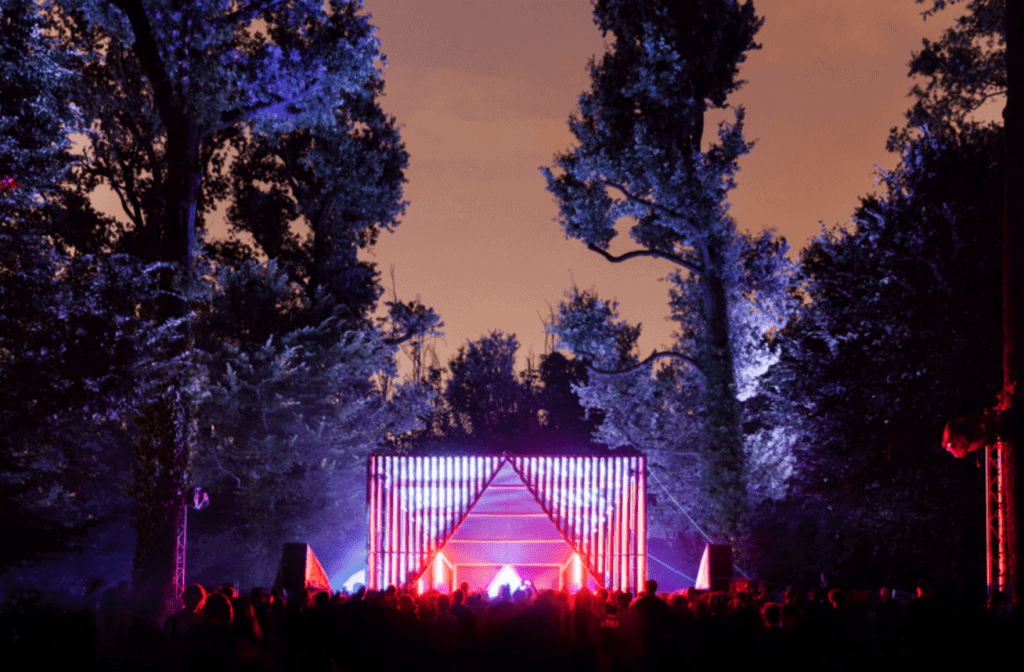 Terraforming is the process that shapes a planet atmosphere and surface to support life. Terraforma lasts 3 days and 3 nights, dissolving in the breath of dawns and sunsets the linearity of time, where our experience extends and contracts in harmony with the environment. Terraforma is an experimental music festival, where sound acts as a gravitational centre: our experiences and thoughts orbit it, following paths drowned on a common ground or suspended in solitary contemplation. Sound comes and go as a summer storm, naturally orienting life on twisted, unforeseen paths.
When & Where: TBC (June/July 2020); Milan, Italy
Line-Up (Previous years): Stine Janvin, Plaid, Felix Machines, Donato Dozzy
We Love Green is an experimental laboratory for sustainable development solutions in the live entertainment and events industries. Via its six cultural line-ups, WLG's pop-up village proves that sustainable development is compatible with our current lifestyles. Our pioneering eco-friendly production techniques are an essential element of the festival, and they adhere to an eight- point sustainability charter which focuses on: energy, food services, water, waste management, transportation, raising awareness, carbon offsetting and circular economy. Among the performances and events happening at We Love Green, the Think Tank lab also hosts regular inspiring workshops. Festival-goers here can brainstorm and learn from NGO leaders, while discussing the latest and greatest innovations in sustainability.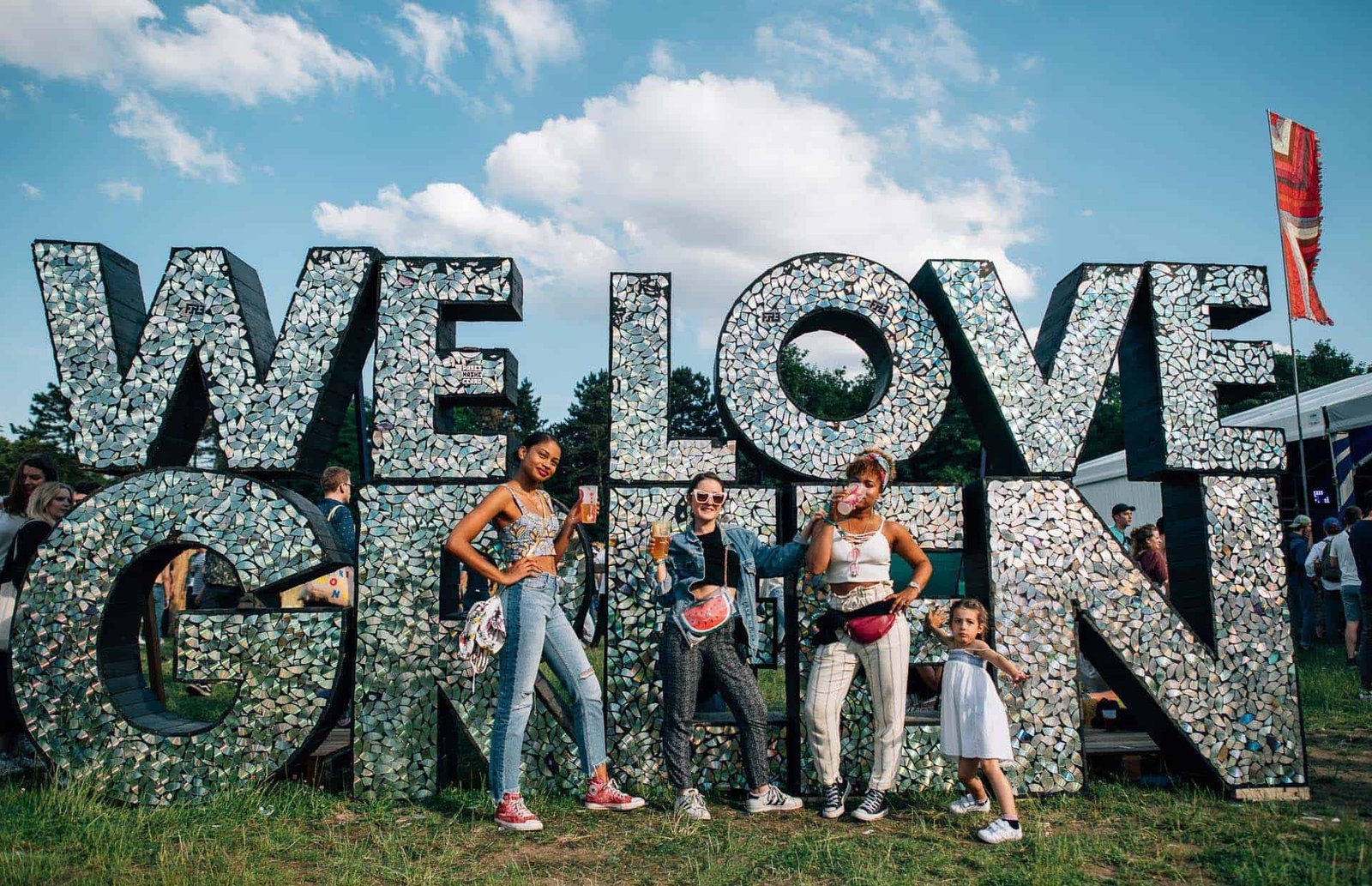 Together We Love Green & ECOSIA have planted 80,000 trees – that's the equivalent of one for each festivalgoer. Every tree planted captures an average of 50kg of CO2, which means this partnership shall ensure around 4,000 tonnes of CO2 is captured. The festival is powered 100% by renewable energy. They have tested out several energy innovations on the festival (and it works!): French biofuel generators powered by rapeseed oil and recycled used cooking oils, solar panels on one festival stage to increase the amount of solar energy powering the stage and 95% of the festival is fitted with energy-saving light bulbs/LED, including the stages, the food stands and even the set design features. Futhermore, in partnership with Eau de Paris, we installed 100 free, push-button timer water taps across the festival site, so you can refill your bottles and reusable eco-cups (no plastic waste!) and also they saved 280,174 plastic bottles in 2019, thanks to eco-cup deposit scheme and by providing music acts and Think Tank speakers with reusable bottles and jugs backstage. Lot more innovations that you can get familiar, or implement in your venue or festival can be found here.
When & Where: June 6-7th; Paris, France
Line-Up (Previous years): Hot Chip, Migos, Young Thug, Lana Del Ray
First of all, not to be confused with Shambhala Music Festival in British Columbia Canada, the Shambala team are widely considered pioneers for festival sustainability. Committed to being as sustainable as possible (ASAP), Shambala certainly has plenty of things to brag about in their eco department. Since the first days of their aim and the festival start, the carbon impact of the event has reportedly been reduced by 80%, banned single-use plastics and achieved 100% renewable energy, but it has also been meat and fish free since 2016, and does not stock Coca-Cola (or any mass-produced beverage for that matter). On top of that, they offer incentives for festivalgoes to use bikes or festival-arranged coaches to get to the site. Shambala dubs itself as 'utopia' and it definitely is if you're a festival-loving eco-warrior, looking for a good time for both you and the planet.
They also have an impressive Recycling Exchange program in which visitors are charged £10 extra at the checkout when buying tickets. This is then refunded – or exchanged for a festival pack filled with goodies – when festival-goers take a bag of recycling to sort at one of the recycling centers.The Recycling Exchanges have been incredibly successful over the past three years – thanks to your support and participation, they receive over 5 tonnes of recyclable waste per year and achieve double the rate of recycling compared to the campsites! In 2018 they have also focussed a lot of time and energy into increasing the amount of coach-travel to Shambala (and subsequently reducing the number of cars by hundreds). They did this by setting aside a quarter of tickets at every tier, for coach travel packages – and knocking £15 off the cost of festival tickets bought as part of a coach package. More exciting ways to be sustainable can be found here.
When & Where: August 27th-30th, 2020; Secret Country Estate, Northamptonshire, United Kingdom
Line-Up (Previous years): Contemporary Rock, Pop, Folk; World music (London African Gospel Choir, DJ Jazzy Jeff, and Mark Ronson)
DGTL is highly aware of its environmental impacts and has one very clear goal; to become the world's first circular festival in 2020. To meet this goal, the festival fundamentally redesigns its event. All year round, DGTL searches for the latest technological breakthroughs and innovations to close material loops, eliminate CO2 emissions and increase environmental awareness.Together with The Food Line Up and Instock, DGTL has worked out a blueprint for a circular food system at the festival. Instead of basing our menu on what visitors want to eat, we created a menu based on food surplus waste. By using "imperfect food" from local suppliers we will be closing local food loops. This means that this year, we will be cooking with food that has actually been thrown away and prepare the dishes according to circular principles. We are very eager to show you what a circular food system taste like. They have also introduced eco-toilets at DGTL which recycle human waste. Liquids are evaporated and returned to the atmosphere, and solid waste is turned into fertilizer. Other innovations include offering festival-goers a portable ashtray that doubles up as a lighter, meat-free food, re-usable cups, and use of only green energy.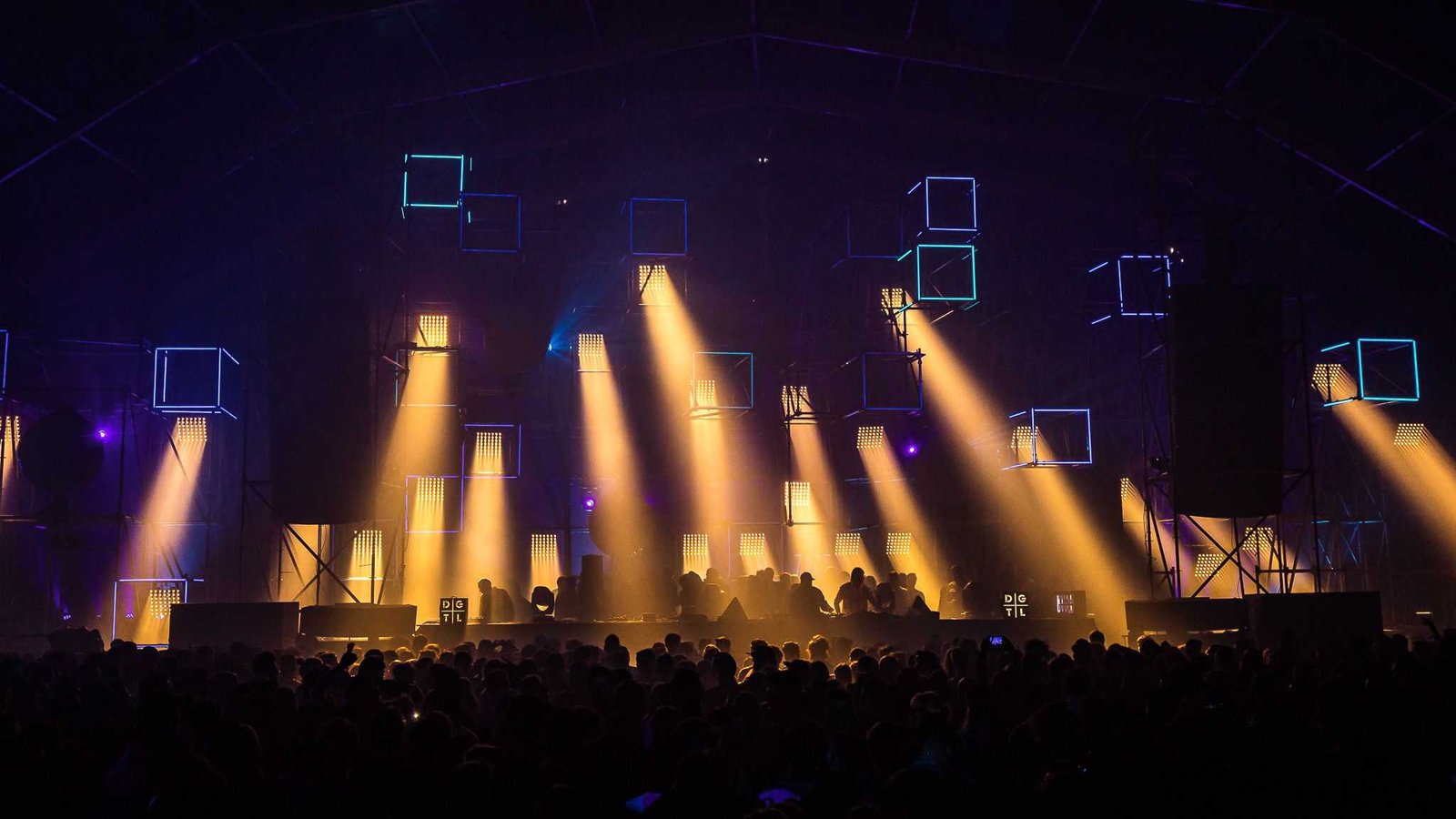 We came, we danced, we left. Well, not quite. This year, they have decided to give something back to the local community of the NDSM-Wharf. Together with NDSM based artist Paul Timmer, three students of the master's program MADE, will design a circular and modular object that will serve as festival lightening during the Easter weekend and will be reshaped to serve an urban function after the end of the festival. It doesn't stop there. For the first time ever, they will be hosting artists in Amsterdam's circular hotel Jakarta. The hotel has an energy neutral building, making this one of the most sustainable hotels in The Netherlands. As for transportation, all artists will be transported in electric vehicles to and from the festival grounds. IN 2017, DGTL partnered up with Next Nature Network to introduce "The ECO Coin". The world's first ecological currency. With this new digital currency, DGTL rewarded all visitors for their sustainable actions. By participating in one of the many Revolution projects or workshops, DGTL's festivalgoers could earn ECOs. In turn, their ECOs unlocked special rewards like free sustainable food, music-downloads, unique products, discounts and even access to the 'TBA-secret area'. For more details an innovations visit DGTL's page here.
When & Where: April 10th-12th, 2020; Amsterdam, The Netherlands
Line-Up (Previous years): Electronic, House, and Techno (Disclosure, Jamie Jones, Olaf Stuut)
Also want to let you know that in this beautiful world we have another initiative which encourages us and You, and a lot of world-wide known DJs, organizers and artists to take action on a daily basis. Bye Bye Plastic is a Plastic-Free Transition support system, initiated by Vivie-Ann Bakos aka BLOND:ISH.
The goal is to unite the music industry by taking small actionable steps together. Create a solid foundation between DJs, and give them tools on how to use their voice, inspire small actionable steps, steps so small that we all make them together, collectively. Find and share the best in plastic alternatives and practices (and join), then implement them smoothly with the team of Bye Bye Plastic. See the video to cover it all in detail, also visit their website and join the movement (it will be best for all of us). Download the eco-rider here, my friend.