In the ever-evolving terrain of electronic music, a rising star emerges whose journey unifies a seamless intermixture of excitement, talent, and steadfast determination. Milica Mazzoncini, better known as DJ Milica, has swiftly carved an impressive career, showcasing her dynamic and diverse approach to music despite her relatively short time in the spotlight.
Raised in the rich cultural milieu of Vienna, she began her exploration of music at around 3-4 years old when she stumbled upon her parents' treasure trove of 80s tapes. The eclectic mix of music on those tapes spanned across genres, from reggae to rock and iconic synth hits of the 80s, serving as the catalyst for her diverse taste in music today. This fascination with electronic beats ultimately led her to the stirring world of DJing and music production.
From Vienna to Ibiza, and from Mexico's Tulum to London, Milica's career journey is woven with a profound connection to the cultural essence of each location. Her path is enriched by her studies in acting, immersing herself in the worlds of theater, cinema, opera, and ballet. These diverse experiences have intricately molded the artist she has become today.
Explore the vibrant journey further in our exclusive interview with DJ Milica.
To start, could you please provide your full name, age, and place of origin?

Milica Mazzoncini, I was born in Serbia and raised in Vienna, Austria
What career aspirations did you have when you were young?
I wanted to be an actress.
Do you exclusively pursue a career in music, or do you have another profession or occupation alongside it? Moreover, how do you like to relax and enjoy your leisure time when you're not committed to work?
Yes, I've dedicated the last 4 years solely to music. During my free time, I enjoy hitting the gym to unwind.
I also have a penchant for attending operas, ballets, and theater performances, especially when I'm traveling. Even in London, when I'm not working, I indulge in these cultural experiences.
Spending quality time with my family and friends is another thing I cherish.
Can you identify any influential movements or individuals who have played a significant role in shaping your journey to where you are today?
"People from Ibiza"- Ibiza was the place that changed my life.
Could you share your musical journey with us? How did your passion for music begin, and what drew you specifically to electronic music?
I've had a deep love for music since my early years. Growing up in the 90s, I was captivated by the amazing images of Love Parade on TV. The sight of people dancing and celebrating in vibrant costumes stirred emotions in me that were hard to put into words at the time; it was a unique experience, unlike anything I had encountered in "real" life.
My journey into the world of electronic music began while I was studying in Vienna, where I started working in clubs. This path eventually led me to Ibiza, renowned for its electronic music scene. There, I had the privilege of witnessing the world's top DJs performing at their residencies week after week. As time went on, I honed my music preferences, identifying my favorite parties and DJs, which refined my musical taste. I began amassing a collection of music and building my own library along the way.
Could you share the story of your DJ debut? Where did it take place, and how did the experience unfold? 
My debut as a DJ happened at Orange Yard in London. I had the honor of performing at the after-party for Marco Carola's birthday celebration. I took the stage following sets by Richy Ahmed and Marco Carola himself. It was an incredible experience, and I consider myself fortunate to have had such a remarkable opportunity.
What technical setup do you typically prefer for your performances? 
I prefer using Pioneer CDJs 3000 and a Pioneer DJM V-10 mixer.
How do you typically prepare for a gig, and to what extent do you allow for improvisation in your sets? 
Before a gig, I curate a selection of tracks that I believe will resonate with the venue, city, and audience. However, I make sure to prepare more tracks than the allotted set time allows, giving me ample room for improvisation during my performance.
Your move to Tulum, Mexico, seemed to be a significant turning point. Can you share more about your experiences there and how it inspired you to pursue DJing professionally?

My move to Tulum coincided with the COVID-19 pandemic when the rest of the world was facing lockdowns. Surprisingly, Tulum emerged as one of the few places where DJs and clubs were still operating, albeit with some restrictions. It quickly became a magnet for DJs.
During my time there, I had the chance to connect with familiar faces on a more personal level and forge new relationships with DJs and emerging talents. These encounters and the vibrant scene in Tulum served as a profound source of inspiration, motivating me to transition my DJing hobby into a full-fledged profession.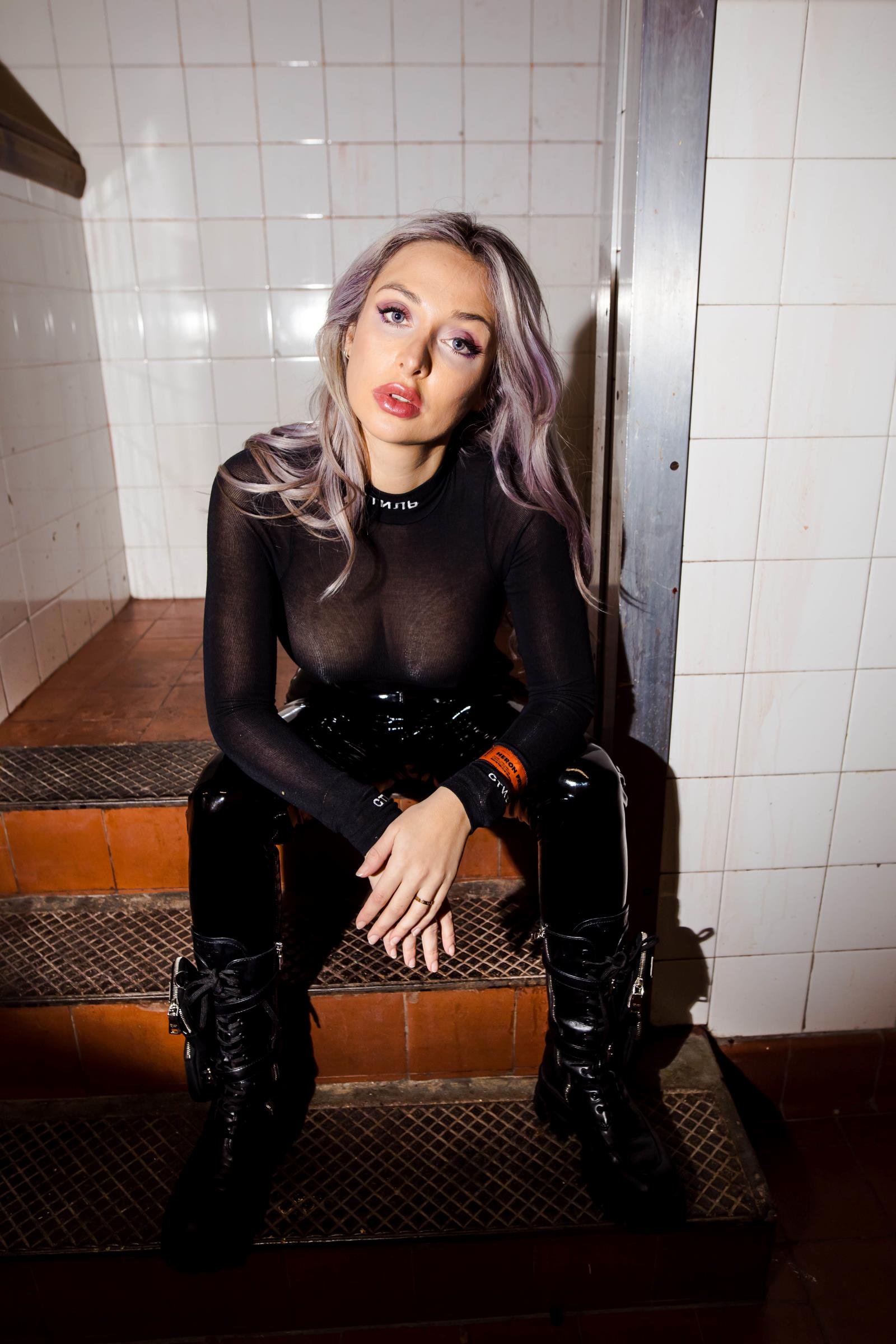 You're also an environmental advocate and organized a beach clean-up event in Tulum. How do you balance your passion for music with your commitment to environmental causes, and do you see a connection between the two?

Indeed, I organized a clean-up initiative towards the conclusion of my residency in Tulum. It was my way of giving back to this remarkable and spiritually rich place. We received a positive response, and many individuals joined us to lend a hand.
Following the clean-up, we held an event where the volunteers enjoyed a delightful dinner while DJs provided the music. Notably, all the DJs also participated in the clean-up efforts, reinforcing the connection between music and environmental responsibility.
Your music style spans across various genres, including tech house, minimal, house, jackin house, and nu disco. Can you share your approach to seamlessly blending these diverse genres to craft a distinctive and unified sound in your DJ sets and productions?
My ultimate aim is to get people moving and grooving on the dance floor. To me, that's the litmus test for the success of my music and sets. I view each performance as an opportunity to create a journey or tell a musical story.
Your time in Vienna included a period of studying acting and immersing yourself in the world of theater, movies, opera, and ballet. How has this theatrical background left its mark on your DJ performances and music productions?
My studies in acting demanded a deep dive into various aspects of culture, often requiring me to write assignments on movies, operas, ballets, and literature. This exposure to an abundance of "culture" could be overwhelming at times, but it eventually led me to develop a keen perspective, similar to my approach in music selection and production.
Stepping onto the stage as a DJ wasn't entirely new to me, as I had already built confidence through my theatrical studies and performances on theater stages.
Ibiza is often considered a dream destination for many DJs and electronic music enthusiasts. Can you share the story of how you initially landed the opportunity to play in Ibiza?
I had already been living in Ibiza before I began my professional DJ career. It was an alluring market for me, and with the help of my network, I was fortunate to receive the opportunity to showcase my skills on this incredible island.
In your perspective, what are the fundamental components that contribute to making a DJ set truly unforgettable and capable of leaving a lasting impression on the audience?
The most crucial element is getting people on their feet and dancing.
How do you approach creating an emotional journey through your sets or productions, and what emotions or experiences do you hope to evoke in your audience?
My aim is to infuse a sense of happiness, radiance, and positive vibes.
London is a hub for electronic music and offers numerous opportunities for artists. What specific aspects of London's music scene have helped you in your career, and what do you enjoy most about the city's nightlife?
London is a huge city with a wealth of musical options, making it one of the few cities worldwide capable of catering to a diverse range of DJ tastes and styles. Furthermore, London has been a prominent hub for the underground music scene since the early 90s, boasting iconic venues like Fabric, Egg, and Ministry of Sound.
My time in London enabled me to connect with influential figures in the industry, experience firsthand what music moves people on the dancefloor, and understand the preferences of diverse audiences.
Your music journey has primarily been rooted in tech house, but you've recently started collecting more minimal techno tracks. Could you share what sparked your interest in this genre, and how has this shift challenged your DJing style and repertoire?
I've recently delved back into collecting more techno music, which interestingly was the first electronic genre I ever encountered. I felt a strong pull towards revisiting these roots and exploring the genre once more.
Electronic music is known for its rapid evolution. How do you stay up-to-date with the latest trends and keep your music fresh in such a dynamic industry?
To stay current in this fast-paced industry, I make it a habit to listen to an extensive array of music each week and consistently update my music library. Additionally, I actively seek out demos and promos to explore new sounds and styles.
In your pursuit of a career in music, what is the most noteworthy sacrifice you've had to make or continue to make?
One of the most significant sacrifices I've made is the time I've had to divert from spending with my family and friends.
You mentioned that you've recently started producing music, and you already have two tracks that are being played by renowned DJs. Can you share your experience transitioning from DJing to music production, and what inspired you to take this step in your career?
The decision to venture into music production stemmed from the abundance of sounds and melodies constantly swirling in my mind, yearning to be brought to life. I felt a deep desire to create my own music, to hear those unique sounds materialize.
Moreover, I viewed music production as an essential step towards becoming an internationally recognized DJ, reaching a broader audience, and earning the recognition of fellow DJs who incorporate my tracks into their sets.
You've had the opportunity to play at events featuring renowned DJs like Marco Carola, The Martinez Brothers, Nic Fanciulli, Matthias Tanzmann, and Richy Ahmed. What has been the most memorable moment in your career so far, and how did it feel to have your tracks played by these industry giants?
It's an incredible feeling to witness these influential artists playing my tracks in front of thousands of enthusiastic fans, observing their energy and response on the dance floor. It serves as a powerful motivation for me to continue producing music.
Regarding my most cherished career moment, it has to be Music On at Destino Pacha Ibiza in August this summer. I had the extraordinary opportunity to play a warm-up set and open for Music On. I performed before the likes of Fleur Shore, Pawsa, and the legendary Marco Carola in one of Ibiza's most stunning venues. It was a genuine dream come true, and the experience was truly unforgettable. Listen to the set here.
What are your future plans for music production? Can we anticipate more original productions from you, and do you have any specific goals or themes you'd like to explore in your upcoming music?
I'm actively engaged in crafting new tracks, including collaborations with fellow musicians. In the near future, you can anticipate the release of several minimal and techno tracks from me. I'm excited to delve into these genres and continue evolving my sound.
As you look to the future, what are your overarching goals and aspirations within the electronic music industry? What can your dedicated fans anticipate from you in the years to come?
My primary objectives are to secure the right record label to release the tracks that have garnered attention this summer and to secure more opportunities for international performances.