Presenting our latest EP, "Alchemist," the gripping new release by Hamandra, which breaks new ground in deep, driving techno. Featuring two compelling original tracks and two remarkable remixes by Luca Accardi and Debora Grzeszczuk, this album promises an immersive and transformative musical experience for techno enthusiasts and electronic music lovers alike.
Join us as we delve into the creative minds behind the music and explore the inspiring concept encapsulated in the EP.
Needless to say, we are thrilled to welcome back our resident artist, Hamandra, whose authentic production flawlessly embodies our signature sound at Plazma. As a co-owner of the label, Hamandra wears multiple hats, not only as a musician but also as the head of the design department, and a driving force in talent direction. Her latest release further demonstrates her unwavering commitment to her unique sound, solidifying her place as an essential and influential artist within the Plazma community.
The idea behind 'Alchemist' EP
Hamandra's creative process is driven by a profound yearning to find meaning in the tiniest aspects of life. For her, everything carries symbolism and unfolds with purpose. This dedication to imbuing her productions with significance shines through in her latest EP, "Alchemist," exemplifying her unique approach once again.
'Alchemist' EP delves into the profound theme of transformative power and explores the idea of spiritual and conscious transmutation of energy, symbolizing a metamorphic journey of self-discovery and growth.
Originals by Hamandra
With the first original track, "Transmutation," Hamandra skillfully captures the essence of this concept, infusing the composition with fluctuating elements, powerful rushes of energy, and entrancing pulses. Interspersed with well-timed pauses and impactful vocal shots, "Transmutation" embodies the essence of the album's overarching theme.
The album's title track, "Alchemist,"  focuses on the conscious effort of the alchemist performing the transformative work. Hamandra crafts a sonic landscape that embraces the ebb and flow of this transformative process. With striking breaks and moments of intense elevation, "Alchemist" takes listeners on a rollercoaster, with each element carefully woven together to create an unmatched experience.
Luca Accardi Remix
Luca Accardi is Italian electronic music artist who found his passion for music at a young age. Inspired by Richie Hawtin's powerful sound, Luca embarked on a self-taught journey into music production. Emotions drive his music, focusing on positive vibes and inner peace. Through his unique approach, Luca creates soul-stirring melodies that connect with listeners on a profound level. Guided by intuition and a desire to explore new soundscapes, Luca's music reflects his sense of identity and spiritual growth.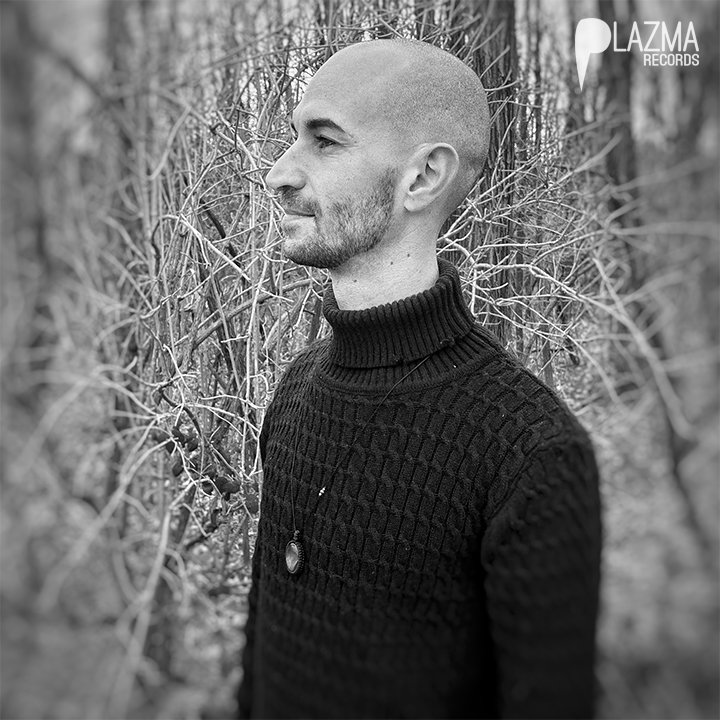 Luca Accardi's remix of 'Transmutation' track offers a softer and deeper approach, while maintaining the vigorous techno essence. Melodic and repetitive sounds emerge from a distant realm, gradually drawing closer with full force. This skillful remix strikes a perfect balance between ethereal elements and the driving energy of techno, taking listeners on an riveting sonic trip.
Debora Grzeszczuk's Remix
Debora Grzeszczuk is an Argentinean DJ and producer based in Buenos Aires. With a passion for dark and atmospheric minimal techno, she has made her mark in the music scene with her immersive and deeply evocative productions. Her debut EP "Slowly" showcases her unique sound, combining deep basslines and haunting atmospheres. Debora's dedication to music and her relentless pursuit of creativity define her as an emerging artist to watch in the electronic music world.
Debora Grzeszczuk's remix in the EP of "Alchemist" serves as a testament to minimal techno. Stripping down the sound to its core essentials, she creates a mesmerizing atmosphere that keeps the energy rolling. The subtle melodies are meticulously crafted with minimalistic precision, while the prominent drums provide a steady foundation that drives the composition forward.
Conclusion
To sum up, Hamandra's original tracks and the remixes by Luca Accardi and Debora Grzeszczuk undeniably showcase the artist's versatility and diverse interpretations of the album's theme. Allow to be bewitched by the intricate soundscapes and the journey of transformation that awaits in "Alchemist"!