There is plenty to say to be honest. Since I have met Hamandra in the very early stages of Plazma's development. It has been only a joyful ride together working on the same vision. This summer for our girl has been game-changing in the music scene because of her debut DJ performance.
I have asked her for details regarding that weekend, I'm glad I had a chance to witness it myself. I proudly present Hamandra with her interview for the label about herself, residency, ideas, and a general understanding of the worlds that we live in.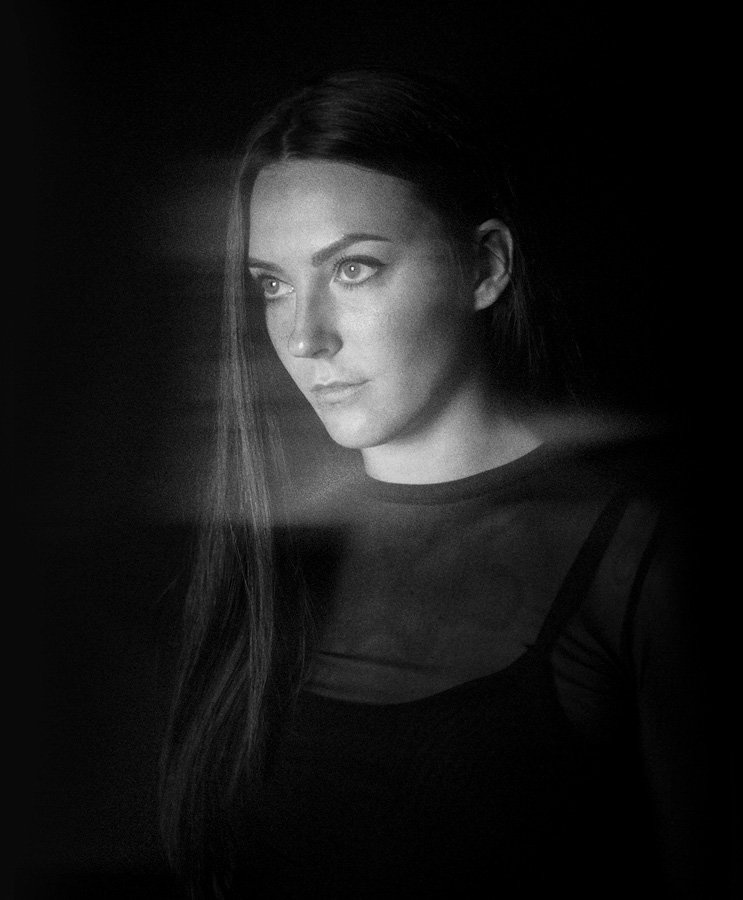 What did you want to be when you were a child?
When I was little, I wanted to be an astronaut. Since an early age, I am deeply fascinated by outer space, planets, extraterrestrials, and UFOs. However, when I grew older, I dreamed about being an interior designer and later – an architect.
What was the worst job you have ever had?
I have worked in various jobs – from house cleaning to marketing. I could not say that any of them were "bad" – you can learn a lot from any job there is.
Can you name a movement or people who pushed you to where you are now?
My husband, Mantas (Ektoplazma), and Plazma Records. I studied advertising creation and marketing. I thought I would enjoy being a marketing specialist. But after I met Mantas (who is the co-owner of Plazma Records) I started to get myself into Plazma's graphic design-related works, such as website development and design as well as release cover design. I discovered that a freelance graphic designer is exactly who I want to be.
Try to imagine, what you would be doing if the music were never been introduced to you?
I believe I could do a lot of things. Everything is possible if you really want and work hard towards it.
Aside from music, what do you like to do in your free time?
Read books, travel, and update my online graphic design portfolio.
What is your favourite time of the year, and how does it influence your creativity?
I love all the seasons. Each of them is special in some way and can inspire us to create. However, spring is the most fascinating for me – I extremely enjoy observing the "awakening" of nature.
What does your typical week usually look like?
Working, a looooooottttt. 🙂 Not complaining, though. I love my job!
What does music mean to you?
I could not imagine my life without music. I am a huge music lover for as long as I can remember. I grew up with the music radio turned on 24/7. I still listen to music every day – be it Chillstep or Underground Techno. As far as music creation is concerned, I would say that for me it is a gateway to connect to my spiritual nature, an inner self. It is the tool to express who I am and what I feel.
What inspires you to sit down and create music?
While I am an empath, I feel everything intensely. Sometimes it's too much. When I get overwhelmed, I create and lose myself in sounds. Face my deepest emotions directly, trying to understand, release and express them. Then the time stops. There is only the present moment. The now.
Inspiration mostly comes from spiritual, and emotional experiences. Particularly inspiring for me is everything related to space and the universe – unknown and incomprehensible to the mind but so familiar to the soul. However seldom the simplest things – an event, a person, a film, or even a word – can evoke such a strong and powerful emotion that encourages one to dive into creation.
Are there any particular memories (good or bad) as a DJ, or an attendee? 
I do not attend dancing events very often, 1-3 times a year maybe. But when I do, I lose myself completely. Dancing is my meditation.
Which artists would you say have influenced your sound directly?
Ektoplazma, Mitod, Qugas, Aphex Twin, Scuba, Boxcutter, Ben Klock.
Things could go rough; how do you keep yourself motivated creatively?
Spending time in nature, taking time for myself, and resting.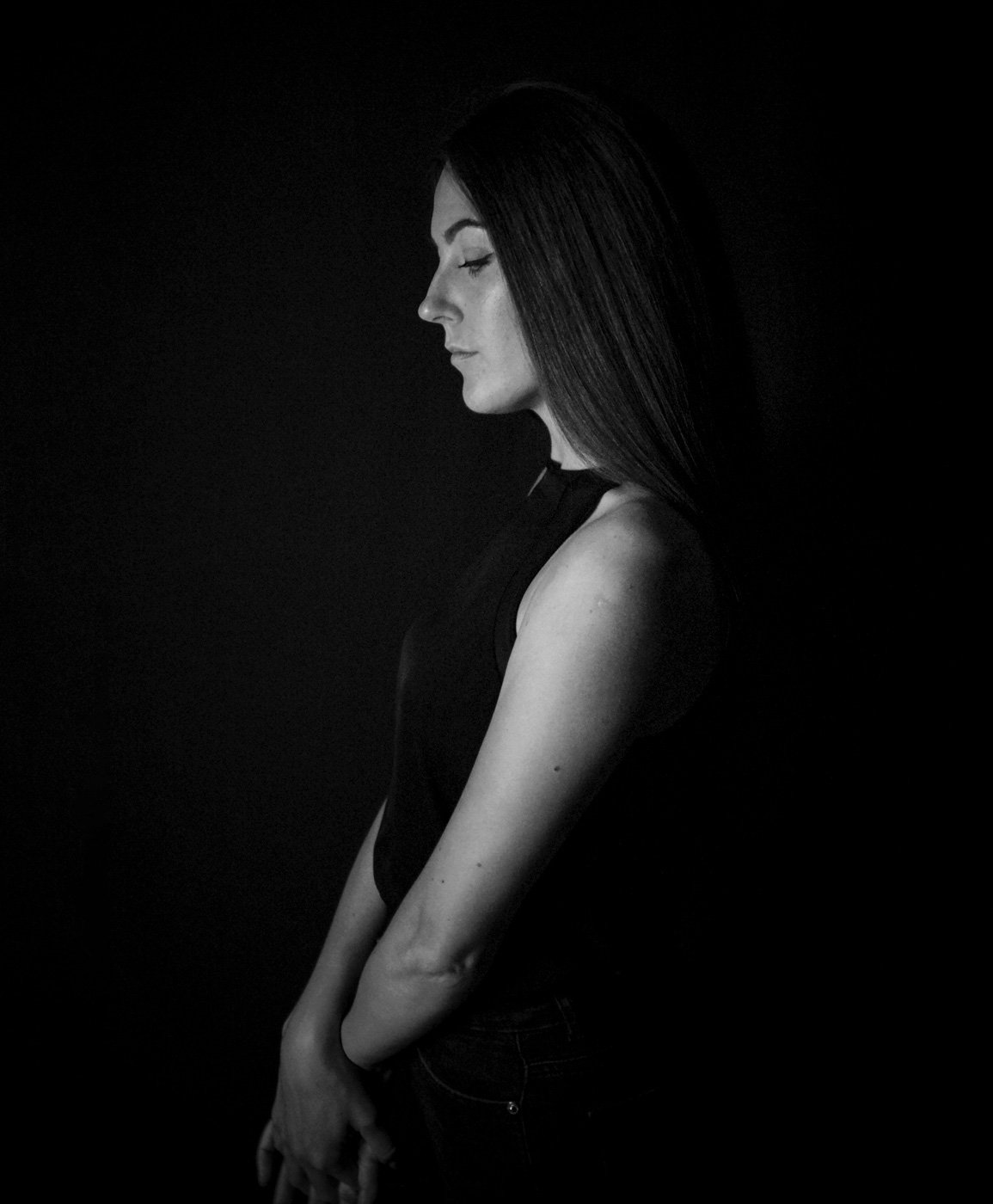 Is there anything that bugs you about today's DJ scene and/or music industry?
Inauthenticity. People go into the scene for the wrong reasons – to be cool and impress somebody. Copying others, trying to be somebody else. I think that every artist should create music that comes from his inner self, not to satisfy his vital, not to compete with others, not for the applause of the audience, and not for name and fame.
For the last one, name three artists that currently inspire you!
Could not high point specific artists now, I constantly find inspiration in the creation of many of them.
What is one track that never gets old for you no matter how many times you hear it?
There are so many. On top of my mind: "Hope" and "Before (After) by Scuba.
What moments would you consider as your breakthrough in your career so far?
First of all, music is my beloved hobby, I do not consider it to be my career. I do not try to earn money from it, you know. So, I do not force anything. If an opportunity to release a new track or an EP, or to record a DJ set arises, I take it. I just flow with it and I'm glad that it is the way it is.
What do you think makes a great DJ?
Empathy, hard work, attention to detail, individuality.
What advice could you give for aspiring music producer?
Create what you feel not what others want to hear.
This summer you had your first gig, could you please tell us more, how was it?
Yes, indeed.
Well, I started recording music sets for Plazma Records Podcast about 4 years ago, but I have never played in a gig, in front of an audience. I was a little bit anxious to do that, moreover, I was waiting for the right moment.
Last year, in August of 2020, the Plazma team was looking for a female DJ to perform at their event in Switzerland, Zermatt and we all decided, that it is time for me to debut.
We had this amazing view of the beach near the lake, surrounded by the Alps. Beautiful weather and nature, the friendliest people, the best vibes, and wonderful music created this truly magical experience for us all and especially for me. When it was my turn to play, I was being nervous at first but when I got behind the deck all the anxiety disappeared as I noticed smiling faces dancing and enjoying the time and music. It felt so natural and organic like I had already done this a million times before.
I was supposed to play for a couple of hours, but it turned out to be 4! Not bad as for the first time, I think!
How did you find music production in your life?
I was only a music lover until I met my soulmate, Mantas (Ektoplazma), who guided me through a journey of self-discovery as a music producer.
Correct me if I'm wrong, but you are the wife of music producer Ektoplazma. How did this happen?
It is kind of an interesting story. About 7 years ago I became interested in Deep Tech, Minimal, Techno music and started to explore it. I even wanted to try to produce music and was very curious about it.
One day I somehow heard about Ektoplazma so decided to check his music out on Soundcloud. He noticed that I am listening and contacted me. We felt a deep connection instantly like we have known each other for years. He then told me that his team is looking for a female music producer for his label Plazma Records, and offered to teach me how to use Ableton. I thought to myself that this cannot be a coincidence. I wanted to learn, and here he is! So, I said yes, of course. We became very good friends who share a hobby and the same mindset. And the rest is history!
Funny thing is, that I and Mantas are both from the same hometown, from the same street even! But we had never seen or known each other before we met.
Seems like 2020 was a good year for you. Debut gig, debut EP – how did you come up with Ancient Astronauts EP, why female-only?
Both with the latest EP and mix that I recorded for Plazma Records solely out of tracks produced by female music producers, I wanted to create a sound full of feminine energy moreover to support and highlight women producers specifically.
Women often face underestimation and issues of representation in the industry of electronic music. So, in my mind, it is important to continue to highlight this inequality, and to demand women in electronic music get the recognition they deserve.
My EP, "Ancient Astronauts" (or "ancient aliens") refers to the pseudoscientific idea that intelligent extraterrestrial beings visited Earth and made contact with humans in antiquity and prehistoric times. Some people suggest that this contact influenced the development of modern cultures, technologies, religions, and human biology.
A common position is that deities from most, if not all, religions are extraterrestrial in origin and that advanced technologies brought to Earth by ancient astronauts were interpreted as evidence of divine status by early humans.
So, I have chosen two of the most powerful ancient goddesses – Irkalla and Kishar – and let the idea of them inspire me to create.
In Mesopotamian mythology, Irkalla (sometimes Ereshkigal or Ninkigal) was the goddess of Kur, the land of the dead or underworld in Sumerian mythology. In later East Semitic myths, she was said to rule Irkalla (the same name was used for both the underworld and its ruler).
Kishar, in Mesopotamian mythology, was the female principal, Earth Mother Goddess of the Horizon.